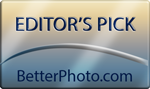 Balance in a Wonderland of Rocks
Chiricahua National Monument is a study in balanced rock formations. What keeps them from tumbling down?
© William S. Briggs
Copyright for this gallery photo belongs solely to William S. Briggs. Images may not be copied, downloaded, or used in any way without the express, written permission of the photographer.