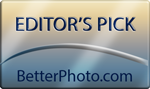 Bartholdi Fountain at Lyon, France
The Bartholdi Fountain at Place des Terreaux, Lyon, France whose four houses represent the four rivers of France. The fountain was sculpted by Frédéric Auguste Bartholdi in 1889. Bartholdi is also the French artist who designed and oversaw the construction of the Statue of Liberty.
© William S. Briggs
Copyright for this gallery photo belongs solely to William S. Briggs. Images may not be copied, downloaded, or used in any way without the express, written permission of the photographer.