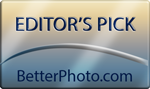 Arizona Outlaw Cowboy
Outlaw at Gammon's Gulch. Garmmon's Gulch is a Western Movie Set near Tombstone, AZ and we had actors from several Western Movies as characters for our photo shoot here.
© William S. Briggs
Copyright for this gallery photo belongs solely to William S. Briggs. Images may not be copied, downloaded, or used in any way without the express, written permission of the photographer.